FERTILITY TREATMENT FOR
SAME-SEX COUPLES
Shady Grove Fertility is proud to help gay and lesbian couples build their families with the assistance of fertility treatments. Our physicians and staff have created a comprehensive program for lesbian, gay, bisexual, transgender, or queer (LGBTQ) family building.
SAME-SEX COUPLES TREATMENT OPTIONS
Treatment options for same-sex couples include:
Donor Sperm

Intrauterine Insemination (IUI)

In Vitro Fertilization (IVF)

Gestational Carriers
EGG DONOR TREATMENT FOR 
SAME-SEX COUPLES
Shady Grove Fertility offers egg donor treatment for same-sex couples wishing to start a family. We arrange an initial consultation for you and your partner with our medical specialists. The medical team will go through the treatment process, ensuring that this the right treatment for you both. 
Additionally, in accordance with American Society for Reproductive Medicine standards, anyone using donor sperm, donor egg, and/or a gestational carrier will meet with a member of our psychological support team. This consultation will give you the opportunity to explore your views about planned treatment, obtain resources, and discuss how and when to share third-party reproduction in an age-appropriate way with your future child.
Read our patient stories online to learn more. 
Let's get started together. Call us today to discover what's possible, phone or form.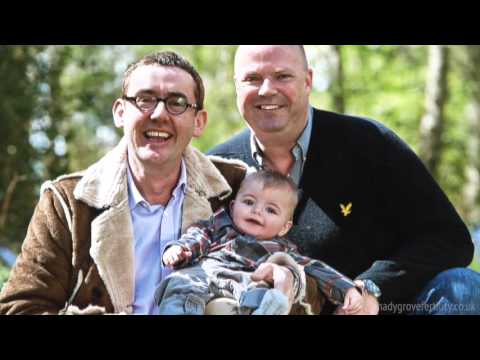 Ian and Olaf are an example of what the Shady Grove Fertility Egg Donation Programme can offer same-sex couples wishing to start a family and how the process of using a gestational carrier works.